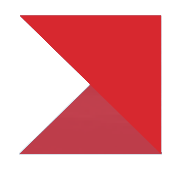 MANDEVILLE HOMES FOR SALE
Search All Homes For Sale
MANDEVILLE
NEIGHBORHOODS & SUBDIVISIONS
Save Thousands
Listing Your Home With 1% Lists
1 Percent Lists lets you save thousands of dollars selling your home by eliminating the older marketing strategies and implementing cutting edge marketing for real estate which are less effective and maximizing modern marketing strategies all without losing the benefit of having an ACTIVE REALTOR in your corner.
$4 MILLION+
Saved to date for our clients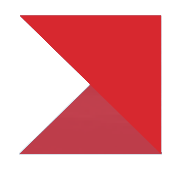 ABOUT MANDEVILLE
Located in St Tammany Parish 24 miles north of Metairie on the North Shore of Lake Pontchartrain, Mandeville covers approximately 6.8 square miles. The city has over 12,000 (est 2018) residents with plenty more in surrounding neighborhoods just outside the city. Due to fantastic school systems and proximity to the New Orleans metro area, Mandeville has a robust real estate market.
Mandeville Quality of Life
The City of Mandeville is well-established, having been founded in 1834. The historic downtown is a vibrant and bustling dining and shopping destination.
The mature neighborhoods and wooded suburbs of the city connect residents to the urban landscape of fine dining, day spas, and boutique shopping.
The community of Mandeville strongly supports the Arts. This is evidenced by its two performance theaters, scores of music venues, and hundreds of artists who make Mandeville their home. Mandeville and the North Shore host many art, music, wine, and film festivals throughout the year.
Mandeville offers a strong and vibrant live music scene. Ruby's Roadhouse is an institution that sees many national and regional artists perform. The Dew Drop Jazz Social Hall is another place you are guaranteed to pass a good time.
Outdoor Activities
Situated on the shore of Lake Pontchartrain, Mandeville is a paradise for anyone who loves the outdoors. The mild climate makes outdoor activities possible almost year-round. Mandeville outdoor public facilities include:
The Mandeville Trailhead of the St. Tammany Trace
East Lakefront Children's Park
Sunset Point and Fishing Pier
Paul Cordes Park (City Hall Park)
Lakeshore Drive Walking Path & Playground
Many of these parks offer cabins and campsite facilities and have great local pest control.
Mandeville History
The city of Mandeville was founded in 1834 by Bernard Xavier de Marigny de Mandeville. As a member of a prominent family in Louisiana, Bernard inherited a fortune which allowed him to purchase 5000 acres where he planned to develop a new town on the north shore of Lake Pontchartrain. Plans for the new town were drawn up by the state surveyor general  Louis Bringier and were notarized on January 14, 1834.
The depression of 1837 forced many families to give up their homes and properties in Mandeville. Bernard found himself in a position where he was forced to sell his plantation in 1852, known today as Fontainebleau State Park. The Civil War left the city close to uninhabited until Major F.H. Peck and his troops made Mandeville their temporary home.
By the end of the 19th century the appeal of the lakeshore town began to increase in popularity again. More people from New Orleans, Metairie and other areas started to populate the town. Steamship ferry service provided by Bernard ended in 1936.
The famous Causeway Bridge, the longest bridge in the world, opened in 1956 providing a direct connection between the North Shore and the Crescent City.
Mandeville Celebrities
For a small town north of New Orleans, Mandeville has been home to a sizable group of celebrities over the years.
The popular young Cajun Fiddler Amanda Shaw called the city her home for many years.

Actor and environmentalist Ian Somerhalder spent many of his teen years attending school in Mandeville.

The beautiful Allison Scagliotti, actress from Warehouse 13, grew up in Mandeville before moving on to becoming an actress.

Several members of the New Orleans Saints currently live in Mandeville or grew up in the area including Jim Dombrowski and Rich Mauti.
Mandeville Real Estate
There are many great neighborhoods and subdivisions to choose from in Mandeville with homes ranging in age from the late 1800s around the lakefront all the way up to brand new construction. Homes in Mandeville tend to move pretty fast due to the great schools, low crime rate, and close proximity to New Orleans. Homes range in price in Mandeville from below $150,000 up to well in the millions.
Mandeville Housing Market Stats
Median List Price $312.45k
Median Price Per Sq Ft $136
Median Days On Market  82
Great Schools Drive Real Estate Values
Mandeville's many blue ribbon public schools are a huge draw for people looking to buy a home on the Northshore. With the cost of private schools in New Orleans being so expensive, the desirability of the Mandeville school system plays a large part in the strong real estate market and the overall demand for Mandeville housing.
Mandeville's public school children wind up as graduates of Mandeville High as a Skipper or Fontainebleau High Bulldog.
Mandeville's fantastic public school system is a huge draw for families all over southern Louisiana. Virtually all of the north shore public schools are very highly rated and compete favorably with expensive private schools on the south shore.
With private school tuition climbing up to over $25,000 per year in some cases, moving to the North Shore to take advantage of fantastic "free" public schools winds up being a wise financial decision for many who are considering relocating.
Area Information
General
Mayor - Donald J. Villere
Mandeville Zip Codes
Area Code
City Website