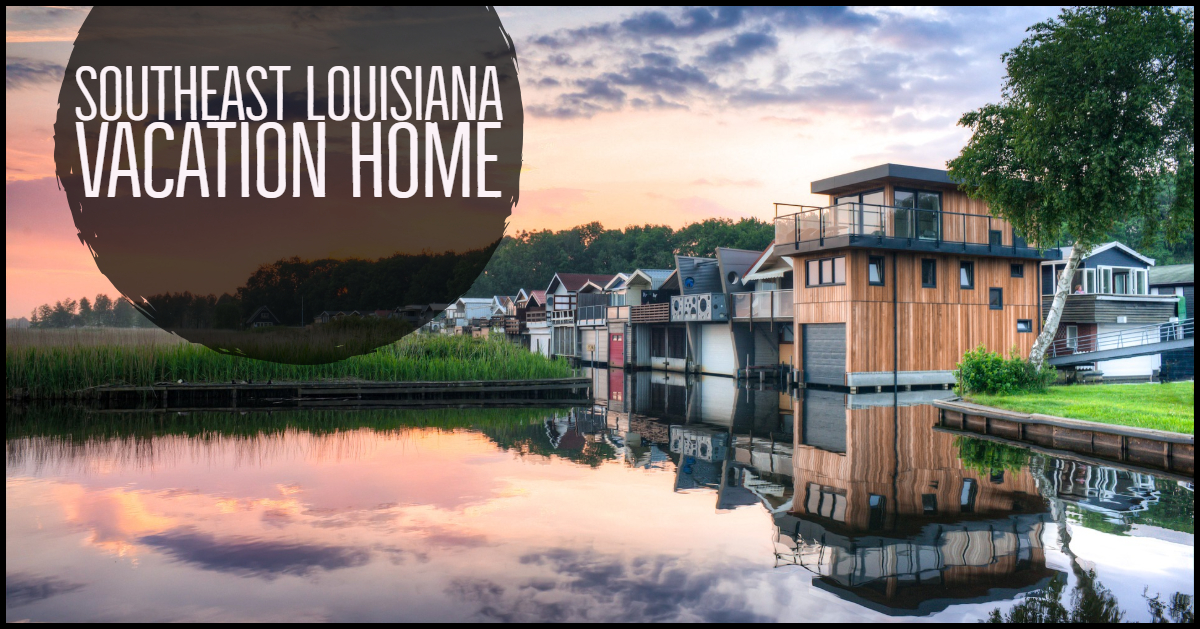 Buying A Vacation Home In Southeast Louisiana
Are you thinking of purchasing real estate close to the beauty of Lake Pontchartrain? Considering buying a home in Covington or Mandeville? Does your family have dreams of a getaway in an area that they love?
There are several steps that a homeowner can take to ensure that the process of buying a vacation home is free of stress and goes smoothly.
1. Decide on the type of home to match your lifestyle
You do not necessarily have to own a primary residence before choosing a vacation home. Maybe it's wanting to buy a vacation condo and renting in the city, or living is chosen, tax and finance options are similar.
2. Decide how it will be used
The property can be for:
Investment
Primary residence
Second home
For tax and financing reasons, consider how the home will be owned and used. If it is your primary residence, for example, you might be able to purchase it with as little as a 3 percent down payment; this is if your loan does not exceed a certain amount.
A second home can be used at any time; however, lenders do not want to see it rented out. Buy it for 20 percent down; present homeowners can qualify by using the cost of a primary home as well...