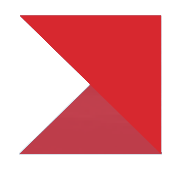 COVINGTON HOMES FOR SALE
Search All Homes For Sale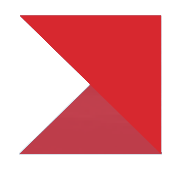 COVINGTON GOLF COMMUNITY HOMES FOR SALE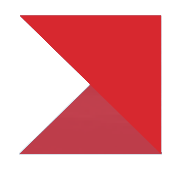 COVINGTON GOLF COMMUNITY LOTS & LAND FOR SALE
Save Thousands
Listing Your Home With 1% Lists
1 Percent Lists lets you save thousands of dollars selling your home by eliminating the older marketing strategies and implementing cutting edge marketing for real estate which are less effective and maximizing modern marketing strategies all without losing the benefit of having an ACTIVE REALTOR in your corner.
$4 MILLION+
Saved to date for our clients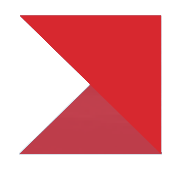 ABOUT COVINGTON
Covington Real Estate
The city of Covington has grown into a wonderful place to live on the north shore. Covington is conveniently located just above Mandeville and Madisonville north of Lake Pontchartrain spanning both sides of the Tchefuncte River. Covington is almost exactly 1 hour from New Orleans and Baton Rouge so if you need something only a larger city can provide it is readily available.
Covington real estate has seen rampant growth over the past few years and has become a fantastic place to live, work, and play.  With new homes for sale coming on the market every day, real estate is booming in Covington.
One reason Covington's real estate market has seen so much growth is it has some of the best schools in the state. The public school system is top notch and well ranked in both athletics and academics. There is also many very highly rated private schools in the area.
Covington features three premier Catholic private schools with the Hannan High, St Paul's boy's school, and St Scholastica girls schools in the heart of old Covington. Kehoe France is located just outside of old Covington off of Hwy 21 and is a fantastic option for many families. Christ Episcopal is another fantastic school located just south of I-12 in West Covington. Northlake Christian is located right in the center of the thriving Covington business corridor of Hwy 190.
The Covington Real Estate Market
From a residential real estate perspective, Covington does have one big draw that Mandeville does not and that is vacant land. There are numerous new neighborhoods with plenty of space for new construction and many more neighborhoods in the works.
New construction neighborhoods in Covington range from the low 200,000 to new homes sites well up in the millions. There are many great local builders and some national trac builders that are doing lots of new construction projects in these Northshore neighborhoods giving customers plenty of new construction homes to choose from.
There are numerous neighborhoods in Covington to choose from a lot of which will have homes less than 5 years old and numerous more with homes less than 15 years old which is a big draw for many shoppers who prefer a newer more modern feel.
Covington also has many different types of residential real estate to compel home buyers. It is possible to find homes settled on quite large lots in the Covington area which is becoming very difficult to do in some areas of Louisiana. There are also affordable waterfront lots on the Tchefuncte River for those who love to play on the water or fish with quick access to Lake Pontchartrain.
There are also numerous condo complexes in Covington and garden home communities for retirees, empty nesters, and others who just don't want a lot of house and yard to keep up with.
From a residential real estate market Covington has plenty for just about everyone.
Covington La - Commercial Properties
Commercial real estate in Covington has really exploded over the past decade with numerous major retailers opening stores in the area like Academy, Target, Best Buy, Kohls, and more. Foodies will love Covington because there are numerous restaurants to choose from with many large chains surrounding interstate 12. The more eclectic restaurant lover can find numerous local options through old Covington and up and down Highway 21 which cuts through the heart of Covington and is seeing rampant commercial growth.
Commercial real estate growth has propelled Covington into rampant real estate growth and demand for homes. People are moving to Covington for the retail jobs, management positions, as well as all of the supporting direct and indirect businesses that thrive from such strong economic growth.
Covington has a rich community culture and many festivals throughout the year to draw in new faces and keep current residents invested in their community.
This fantastic growth position means houses in Covington typically sell much faster than the national average with a continually growing population and demand for more and better housing.
Ready to find your Covington dream home? Use the search feature below to view all available Covington La real estate with accurate idx information. A list of featured subdivisions can be found here or by scrolling to the bottom of the page. Feel free to contact us for more information or to speak with an experienced local real estate agent today.
Covington Market Statistics
Use the statistics below to get an idea of what to expect when buying or selling a home in Covington La. If you would like more information on the current market or any specific listing please contact us to speak with a knowledgeable local agent.
Median Days In Market: 94
Median Price per sq.ft: $129