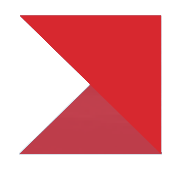 THE WOODLANDS HOMES FOR SALE
Search All Homes For Sale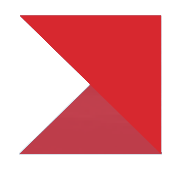 HOTTEST THE WOODLANDS LISTINGS
Take A Woodlands Neighborhood Tour
Save Thousands
Listing Your Home With 1% Lists
1 Percent Lists lets you save thousands of dollars selling your home by eliminating the older marketing strategies and implementing cutting edge marketing for real estate which are less effective and maximizing modern marketing strategies all without losing the benefit of having an ACTIVE REALTOR in your corner.
$4 MILLION+
Saved to date for our clients
SURROUNDING
NEIGHBORHOODS & SUBDIVISIONS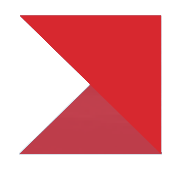 ABOUT
The Woodlands, Mandeville
The Woodlands is a highly sought after Gated community nestled in Mandeville, Louisiana. The Woodlands is an excellent choice when choosing a spot to live in Mandeville because of its beautiful homes with well-manicured gardens; With two gates AND nearly 1000 homes ranging from nearly 3000 to 4,000 living square feet; you're sure to fall in love and enjoy all the beauty this neighborhood boasts.
Often you will find neighbors enjoying a brisk walk to start their day with even a ride in their golf cart to cap off the day; waving at their neighbors.
Not only does The Woodlands offer peace and beauty; they also have a basketball court, tennis court, Olympic sized swimming pool with kiddie pool as well. The pool has lots of shade offered with outdoor furniture and two covered cabanas that have outlets and fans. There are three common ground areas and a large jogging path with shade from all the trees. They also have a covered play area for the young ones to play at and talks of bringing more to the community.
The Woodlands is always looking to allocate HOA funds to good use with upkeep in the neighborhood to hosting fun activities at the club house for various holidays.
Every Christmas the neighbors have the Stations of The Cross where select neighbors will stage the front of their homes to reflect the station of the cross. To help kick off summer fun they host BBQ a the clubhouse with fun activities for both adults and kids. Halloween is always a thrill with lots of great décor and a visit from the local fire department. For Mardi Gras they have a mini parade run through some of the neighborhood and there is an annual garage sale as well!
Not only is the woodlands sought after for its beauty but also for its public-school districts. You are sure to see these schools volunteering around with plenty of involvement with the community.
Public Schools
Lake shore High (10th 11th 12th)  Home - Lakeshore High School (stpsb.org) Home of the Titans. The teachers really are great here. During the pandemic teachers saw the extra help their students needed and the school's ACT Composite increased as well as LEAP 2025 scores in select subjects with continued performance higher than the district average on ACT in select subjects This is a testament to the hard work the teachers put in weekly.
Monteleone Jr High (7th ,8th & 9th)  Home - Monteleone Junior High School (stpsb.org) Home of the Marlins. The school's mission,, "In an environment of mutual respect, the Monteleone Junior High community's continuous commitment is to value and address students' needs through a variety of learning processes, resulting in the application of knowledge in meaningful contexts across the curriculum and throughout life."
Based on LEAP 2025, ELA has shown continuous growth school-wide and is 12.8 points higher in 2021 as compared to 2018 (2018=86.6 points; 2021=99.4 points)
Mandeville Middle (4th 5th 6th grade)  Home - Mandeville Middle School (stpsb.org) Home of The Seagulls; Located just near the Soult street gate entrance. You will love the ease of getting the kids to school. Their dedicated teachers are committed to academic excellence and reaching the heart of each student.  Their mission is to provide a school in which learning is an exciting and successful venture. They are sure to engage your child's excitement.
Magnolia Trace ( 2nd and 3rd) Home - Magnolia Trace Elementary School (stpsb.org) Home of Maggie the dalmatian. This school Mission is to provide a safe and nurturing environment where all students have access to high quality education ensuring maximum student success. Again, This school located near The woodlands as well. Located right across the street from the 1088 entrance.
Private Schools
*If you home school; there are groups of moms that do activities together that can be found through social media and guidance from the St. Tammany Parsh school board
 The Woodlands has so much to offer but there's lots to do in the surrounding areas as well.
 Pelican Athletic Club (PAC)- Great club with tennis courts and leagues to join! They have temperature-controlled swimming pools, fitness center, summer camps, Massage and physical therapy, spin classes, etc. There is also Franco's and Stone Creek gym clubs, but the PAC is pretty amazing.  Pelican Athletic Club | Northshore Family Fitness (thepac.com)
Mandeville Sports Complex- Although they do NOT have tennis courts they do have lots of other stuff. For instances swimming, basketball, volleyball, rock walls, gymnastics and fitness center Mandeville Sports Complex
Fontainebleau State Park – beautiful oak trees with moss, a beach area, playground, nature trails, and splash pad. You can spend a whole day here, exploring. You can grill and picnic; view the scenes. You'll see lots of families doing family photo sessions here too. It is a wildlife reserve so You will have to pay a small fee to enter.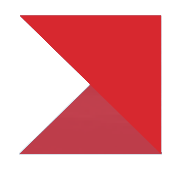 NEIGHBORHOOD DETAILS
The Woodlands, Mandeville, LA
Woodlands is a neighborhood in Mandeville, Louisiana, which offers an assortment of beautiful styles, varying sizes, and affordable prices. Woodlands homes for sale range in sq. ft. from around 3,000 square feet to 3,400 square feet and in price from $425,000 to $520,000 with an average HOA fee of $86 per month.
We list all Woodlands real estate for sale in Mandeville at 1 Percent Lists, as well as all other real estate Brokers who participate in the local MLS. We are confident that you will find your dream home in Woodlands or one of many other great Mandeville communities. There is an entrance to nearby Quail Creek at the intersection of Solt Street and 1088.
Elevation: 23Ft
Median DOM:5
Price range: $374K-$675K
Neighborhood Size: 386
Median Home Price: $470,750 
Amenities: pool, tennis courts, clubhouse, gated
Flood Zone: C
Zoning:  Residential
Inside City Limits: Yes
Covenants: Yes
HOA: $208/Quarter
Lots available: No
Parish: St. Tammany
Roads: Concrete
Curbs: No
Streetlights: Yes
Fire hydrants: Yes
Sewer: Public
Underground Electric: Yes
Limited through traffic: No