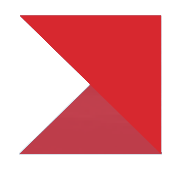 OAK CREEK HOMES FOR SALE
Search All Homes For Sale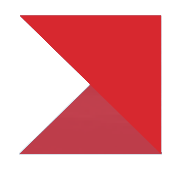 HOTTEST OAK CREEK LISTINGS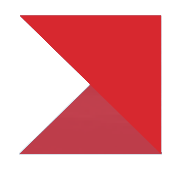 OAK CREEK HOMES FOR SALE MAP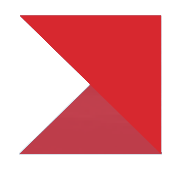 OAK CREEK LOTS FOR SALE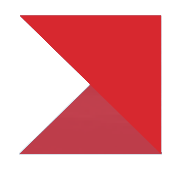 OAK CREEK LOTS FOR SALE MAP
Save Thousands
Listing Your Home With 1% Lists
1 Percent Lists lets you save thousands of dollars selling your home by eliminating the older marketing strategies which are less effective and implementing cutting edge marketing for real estate  and maximizing modern marketing strategies all without losing the benefit of having an ACTIVE REALTOR in your corner.
SURROUNDING
NEIGHBORHOODS & SUBDIVISIONS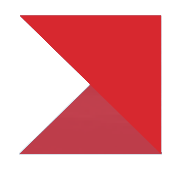 NEIGHBORHOOD DETAILS
OAK CREEK, HAMMOND, LA
Oak Creek is a wonderful hidden gem in Tangipahoa parish. This subdivision is located in eastern Hammond a few miles from Old Covington Highway off of Vineyard road, and Highway 1064. Oak Creek is conveniently located in an area that maximizes your comfort in a neighborhood with a pristine front entrance and gorgeous landscaping, and having Skull Creek run behind the outerbanks. Oak Creek is built for comfort, while still giving buyers the ability to maximize privacy.
The houses in Oak Creek subdivision differ in size and design with a minimum of 2,200 to 2,600 square footage; and building materials such as: brick, wood, and vinyl. The homes range in price from $300,000 to $400,000. The subdivision also harbors vacant lots ready for new construction ranging from $40,000-$60,000 and are around a half acre in size. Oak Creek sits within 3 miles of one of Hammond's favorite country clubs, Oak Knoll Country Club. While being so close to such a beautiful course, and wonderful tennis courts, the members of the neighborhood are also within 5 miles of downtown Hammond, offering a tasteful blend of fun athletic activities, and an exciting zest of some of the nightlife outings that the Downtown area has to offer.
From fine dining to education, Hammond offers a mix for any buyer. Hammond is most famously known for their 4 year accredited university, Southeastern Louisiana university. Southeastern has many options in both graduate, and undergraduate programs, and the school also has an NCAA division 1 athletic program! Hammond has some of the finest dining in the parish, offering options in many different establishments such as Tope La, One Thirteen, Jacmel Inn, and many more!
Oak Creek Subdivision Statistics
Median Sales Price of Homes in Oak Creek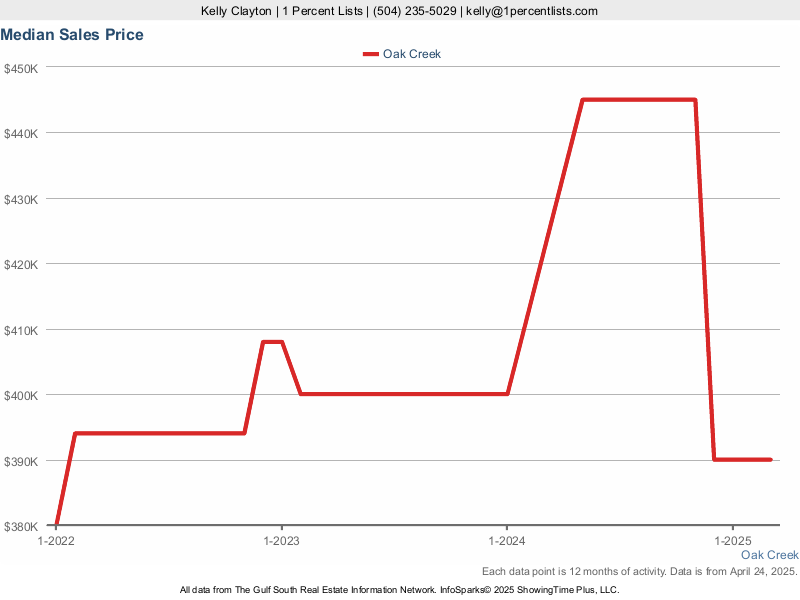 Median Days on Market for Oak Creek Subdivision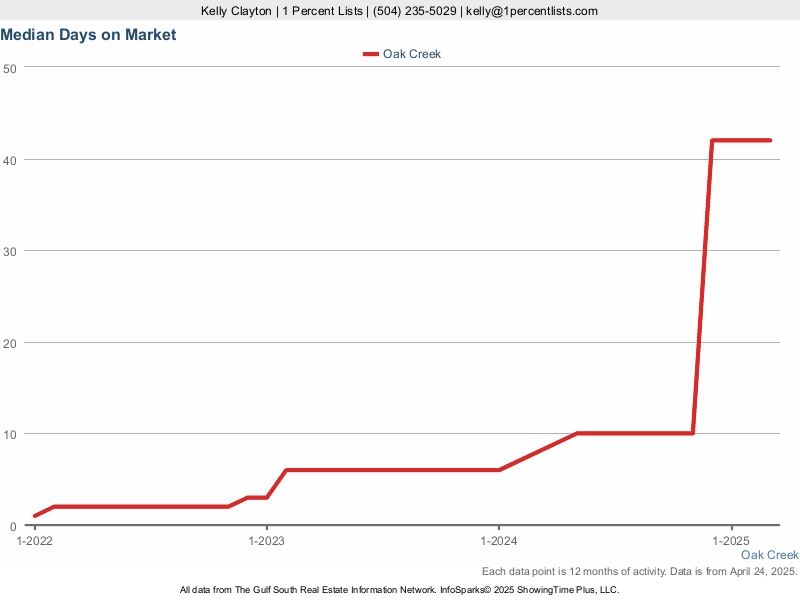 Months Supply of Homes in Oak Creek Subdivision
Price Per Square Foot of Homes in Oak Creek Subdivision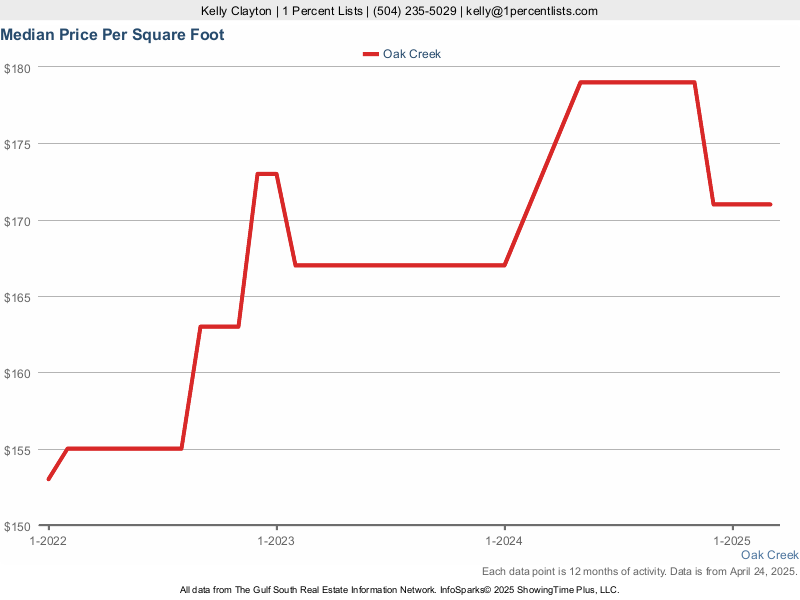 Established:
Elevation: 46-52 feet
Price range: 
Size:
Inside City Limits: 
Amenities:
Parish: Tangipahoa
Flood Zone: Zone X
Zoning:  Residential
Covenants:
HOA:
School Zone: Loranger Elementary, Loranger Middle School, Hammond High Magnet School

Lots available: Yes
Roads: Asphalt
Curbs: No
Water:
Sewer:  Public Sewer
Gutters: No
Streetlights: Yes
Fire hydrants: No
Underground Electric: Yes
Through Traffic: No
Transportation options: Minutes away from Interstate 12 & I-55