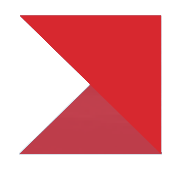 BATON ROUGE HOMES FOR SALE
Search All Homes For Sale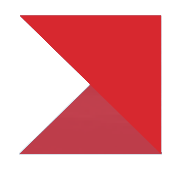 NEWEST LISTINGS IN BATON ROUGE
Save Thousands
Listing Your Home With 1% Lists
1 Percent Lists lets you save thousands of dollars selling your home by eliminating the older marketing strategies and implementing cutting edge marketing for real estate which are less effective and maximizing modern marketing strategies all without losing the benefit of having an ACTIVE REALTOR in your corner.
$4 MILLION+
Saved to date for our clients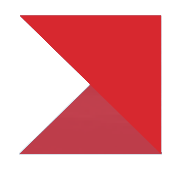 ABOUT BATON ROUGE
Why choose Baton Rouge as home?
Situated on the Mississippi River, Baton Rouge is the capital of the State of Louisiana and home to the state capital building where the governing of the state takes place. It is the second largest city in Louisiana, with a population over 834,000.
The population of Baton Rouge actually makes it the 99th most populated city in the United States and the 16th most populated state capital. Baton Rouge has a robust job market due to being a major player in multiple profitable industries such as motion picture, petrochemical, medical and a growing technology base.
Adding to the job pool, the port of Greater Baton Rouge, takes its place as 10th largest port in the U.S. as far as tonnage goes. Thanks to LSU's school system being predominately based in Baton Rouge the population is more transient than most major cities creating a real estate market that always has a great deal of action taking place.
Baton Rouge is able to keep it's college town appeal even with such a large population, having both areas that feel like Collegetown, USA and areas that feel like a large city. With Baton Rouge being so spread out its able to satisfy the droves of college students that decent upon campus every fall as well as the working-age individuals.
Baton Rouge is able to satisfy such a diverse group of people by having amenities and opportunities for both groups of individuals. Such diversity makes Baton Rouge feel like so much more than a big city!
Trendy areas to live in Baton Rouge:
The bluebonnet corridor is one of the most up and coming areas within the city. It offers the convenience of being close to LSU and only a 10 minute drive from interstate while being far enough out to be out of the major traffic areas.
Off bluebonnet south of Burbank dr. you can find a neighborhood from low the $200s to the high $200s, Springlakes at Bluebonnet Highland, the high $200s to low to mid $300s, Fairhill at Bluebonnet Highlands and from the mid $300s+, at the Preserve at Harvestown.
Another area close to the bluebonnet corridor that is very popular to live is off of Nicolson past bluebonnet. Two of the largest and most affluent neighborhoods reside in this area, University Club Plantation and Lexington Estates. Both neighborhoods have houses starting from the low $400s to over a million dollars.
Off of Highland road is an area where high priced homes are situated, both close to LSU and going down towards and past Siegen Lane. The area surrounding the lake by LSU also has some higher priced neighborhoods as well. Bocage lake is one of the most affluent neighborhoods in Baton Rouge, located off of Corporate Boulevard, just minutes away from the interstate and centrally located in within the city.
Type of Homes Available in Baton Rouge:
The Baton Rouge real estate market is made up majorly of single-family homes, which take up approximately 60% of the homes for sale. The next most commonly available residence for sale taking up around 36% of the market are apartment complexes, ranging in size from duplexes to high rise multi-unit complexes. Townhomes and mobile homes round out the types of available homes, taking the final 4% of homes available with townhomes taking up three of the final four percent.
When speaking on the age of available residential real estate in Baton Rouge the majority of homes were built between 1970-1999. Another large chunk of the available home were built between 1940-1969.
Newer homes, those built after 2000 and new construction, make up only about 15% of available homes, this number is on the rise with new homes popping up left and right in the past few years. Baton Rouge does have a small percentage of homes that were built before 1939.
As far as size goes, taking the number of bedrooms into count, Baton Rouge has homes from the size of 1 bedroom studios, to 5+ bedroom mansions. The most popular size, being readily available, are homes with 2-3 bedrooms, making up a little over 70% of residences.
The residences available in Baton Rouge have a median price of just under $170,000, which is well above average as far as Louisiana is concerned but just about average when compared nationally. The majority of homes that are available run under $225,000. Baton Rouge also has a staple amount of single family homes that run for more than the $225,000 price tag.
In Baton Rouge you can also find a decent amount of home that cost upwards of one million dollars!! Over the past decade, the existing residences have appreciated at a rate of around 1.5% per year, giving an approximately 15% increase in home values over that time span. This increase is better than 50% of the rest of the country.
The type of occupancy that is most common in Baton Rouge is as a tenant in rental property, with about 53% occupancy being by renters. The high occupancy by renters makes buying an investment property in Baton Rouge an enticing prospect. The average rent for a residence is $1,150 per month.
What drives home values in Baton Rouge?
Baton Rouge has a large industrial base which provides for a great number of blue collar jobs. In most other cities this would be where the job market ends, but in Baton Rouge there is also a great deal of white collar jobs, dealing with administrative support, sales positions, and management occupations.
The industrial base can be attributed to be situated on the Mississippi river, and port that can be found on it. The white collar jobs can be found in Baton Rouge because of the large employee pool of recent college graduates that decide to stay in the area and live after graduating. The high amount of potential employees with undergraduate and graduate degrees means that there are many individuals with higher incomes allow for higher real estate values.
The Current State of Baton Rouge Real Estate Market:
As of April 2019, the median home sale in Baton Rouge is just under the $200,000 mark, the average sales price being $225,800. The number of new listings and the percent of list price received is virtually unchanged from a year ago(April 2018). The affordability index, the number of closed sales and the number of pending sales, are slightly changed from the previous year with less than a 2.5% change each.
As far as days on the market for Baton Rouge homes for sale has risen from 69 days on the market from the year previous to 80 days on the market in April 2019, an increase of around 15%. The number of houses on the market has risen 7% from the year previous, having 4290 houses on the MLS available for sale.
Homeowners Insurance in Baton Rouge:
In Baton Rouge, you can expect to pay less than most of other major cities in Louisiana, including New Orleans, Laffeyette and Lake Charles. But expect to pay more than Shreveport or Monroe. The average for homeowner's insurance in Baton Rouge is just under $2,500 annually.