The Real Estate Tech Boom
I began my real estate career in the spring of 2011 just as the technology boom was really starting to take hold in the real estate industry. Smart phones were popping up everywhere and apps were being developed to make a real estate agent's life easier. Bluetooth lockboxes were making houses more accessible than ever. While electronic signature programs were becoming the norm, cloud based storage made administrative work much less painful.
Technology Changed the Real Estate Industry
The modern office was becoming an environment of efficiency due to technology. Emails, texts, and phone calls are all efficient methods for communicating information with employees who work remotely or from home. However, this was not always the case as agents were still required to report into their office every day. Brokerages soon started to realize the amount of money being wasted and "virtual" brokerages became the norm.
Real Estate Has Become More Efficient
At every turn innovation and disruption has taken place. The "Blockbuster" real estate brokerages have paved the way to the "Netflix" brokerages of the future. With every new bit of advancement in technology, brokers and agents have found a way to leverage it to make their life easier, faster, more efficient, and most importantly cost effective. 
No Change in Real Estate Commissions
A funny thing about this age of technological enlightenment is that shining light never seems to pass down to the consumer does it? Real estate agents have been charging 6% real estate commission since the late 1800's. That's around the same time the light bulb first began illuminating people's homes. Now stop and ponder that for a moment. Real estate commissions have remained stagnant for over 140 years and new real estate agents are encouraged to keep it going with no real explanation of why.
Fast forward to the present day and we are literally 3d printing homes and still charging 6% commission to sell them! This tsunami of technological achievements in the past 140 years has led to almost ZERO dollars in commission savings for the client. Thomas Edison would pay the same commission to sell his home that Elon Musk does today.
Most Real Estate Professionals Don't Want to Change
How is this possible? The answer is complicated and involves greed, protectionism, and a lot of brainwashing. Cost efficiencies and savings are taking place, it is just not being passed along to the consumer. This is where greed comes into play.
Real Estate Brokers and Agents Benefit
When I began my career, brokerages were often taking 50% of an agent's check but now that number has dropped drastically as technology has made everything more efficient. The massive offices that are used by the big old-school brokerages, are less necessary than they used to be. A huge administrative staff is less necessary as well. The savings created by these efficiencies has created higher profits for brokers and been used to offer better agent incentives for recruiting. None of those savings created by technological efficiencies has gone to the consumer.
The Multiple Listing Service
The next hurdle we have to overcome in the industry is protectionism. In order to do business as a real estate agent, you need to be able to access the multiple listing service (MLS) in your area. In order to join an MLS, your broker must be a member in good standing with that MLS board which takes time and money.
The Inefficiency of the MLS System
In this modern age of efficiency you would think that we would have 1 nationwide MLS, right? Nope, we have a lot. So now you are thinking we probably have 50 MLS boards, right? One for each state? Wrong again! We have a lot more than that. Currently, there are roughly 580 MLS boards in the United States. Some of the smallest states in the country, both in size and population, have the most MLS boards. The only purpose for having tons of MLS boards is to make it harder to do business at a larger scale. This makes everything purposely inefficient to continue the status quo.
The Indoctrination of New Real Estate Agents
The final issue is the brainwashing of new and existing agents. From the start, agents are trained to think and act like small business owners, except when it comes to the "standard commission rate." Those who dare challenge the status quo are shouted down and ostracized. The "powers that be" loathe the phrase discount real estate broker. Can you imagine any other business operating this way? If Amazon had not been allowed to sell books at more competitive prices, the consumer would still be paying top dollar for their literature and millions of other items.
This is not just a problem for the public, it's a problem for the agent as well. The problem starts when a "small business owner" wants to offer a value proposition based on the fee they charge their clients and is chastised for doing so. There is no reason for every agent's fees to be exactly the same as everyone else's. With the establishment fighting any progress in the industry, is it any wonder that so many agents fail?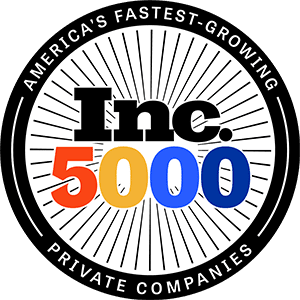 1 Percent Lists Puts the Client First
As a real estate agent and brokerage owner, I love the technological advancements that make my work life easier, more efficient, and reduce my costs. My company, 1 Percent Lists, believes in leveraging these new tools to be both full service and high value for our clients due to our remarkably low fees. We have done this so successfully that we were ranked the 3rd fastest growing real estate brokerage on the Inc 5000 for 2021.
1 Percent Lists Real Estate Franchises
We experienced such positive feedback from our satisfied clientele that in 2019, we began bringing our passion to the masses by offering our real estate franchise model across the country. It's time to let the public enjoy the savings that technological innovation has provided the real estate industry. Real estate agents and brokers alike need to embrace the changes coming to our industry. You will be happier for it, and so will your clients.