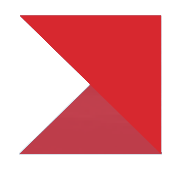 1 PERCENT LISTS WEBSITE & MARKETING SIGN UP
As a preferred vendor for 1 Percent Lists Franchising, One Click SEO has a proven process for lead generation that is available to all 1 Percent Lists franchises at a substantially discounted rate.
Your 1 Percent Lists Website
We offer a fully functional, WordPress website with a full property search at a substantially discounted rate. The website will be built on your domain that you own. Each site is a variant of the current 1 Percent Lists website, but customized for you and your real estate market.
We provide full IDX Property Search via IDX Broker, which is billed to IDX Broker at $80/month. This property search will include all of the active listings from your local MLS and includes a "sign up wall" that is customizable to your specific needs.
Although the hosting for the website is provided by 1 Percent Lists Franchises, you will personally be responsible for the IDX charges to IDX broker, the RETS data-feed from your local MLS and your domain renewals. You will fully own and operate your website upon completion and be given full Admin access to your website upon the site "go live".
The full cost of your 1 Percent Lists Agent Level Website is $500 and generally takes approximately 2 weeks to complete. For an example of the final Agent level website - Click HERE.
The cost of the Franchise Broker website is $800 as it will contain some additional pages and requires more setup (lead routing, etc) on the IDX side. For an example of the final Franchise level website - Click Here.
Combining Google Ads with Facebook REmarketing
We combine lead generation from Google Ads with an automated REmarketing branding campaign on Facebook. The combination of combining direct lead generation (PPC to sign-up wall) with cost effective REmarketing on a totally different digital marketing channel (Facebook) has powerful results.
We have set up hundreds of Google Pay Per Click campaigns and have a proven process for lead generation. These Google Ads are designed to show up for localized search terms above and below the organic search results in Google. Each Google Ad campaign will direct online customers to a specific page on your 1 Percent Lists website; which shows the listings they were searching for.
The ads are on "buyer" based leads focusing on "for sale" type of search terms. This can be done at the city/neighborhood/subdivision/condo-complex level. Upon the user landing on the website, per your customized sign-up wall settings, you can be very aggressive (requiring them to sign up to see that page) or let them freely browse the site. We have endless options on when to use a forced signup or a nag screen that can be dismissed.
Sign Up Wall Strategy
If you are focused more on getting a lead than brand building and you also don't mind sifting through a higher percentage of "junk leads" an aggressive sign up wall is for you. This will have a relatively large percentage of users leave the site (after clicking the ad). If there is no sign-up wall at all, you will receive SUBSTANTIALLY less lead flow, but the ones you do receive will be considered HOT LEADS.
You can be more neutral and let the user go through, lets say 3 property listings before you REQUEST for them to sign up. Still will be less than forcing the signup at the landing page, but lets users become aware of the site/brand. You can have a FORCED SIGN-UP at the 5th property listing or property search; or anything in between.
Since we are REmarketing to each visitor that comes to the site on Facebook - we still put your brand in front of even the user that didn't sign up and become a lead.
Facebook REmarketing
We create your Facebook Business Account and set up a Facebook Pixel, which will be installed on your website. This lets Facebook attempt to find a user on their platform, specifically to leverage their marketing.
Real estate sales is a long sales cycle. Because most buyers or sellers are not ready to talk to an agent at the moment they visit your website, REmarketing lets you keep your brand and value proposition in front of them while they browse the largest social media platform in the world. We have found the biggest bang for the buck in real estate marketing is Facebook REmarketing, when coupled with paid or organic traffic. We build out your standard Facebook ad or you can provide a video that you would like shown.
Website and Digital Marketing Pricing
We offer the lead generation Google Ads coupled with the 90 day follow up (from the last time they visited your website) using Facebook REmarketing for $500.
In addition, both Google and Facebook will have monies that are paid directly to them as Ad Spend. We recommend a minimum of $500/month for Google Ads and $150/month for Facebook REmarketing for a minimum marketing investment of $1,150 per month.
*In the beginning of your digital marketing campaign, you may not have enough traffic to remarket - in those instances, we recommend applying the Facebook Ad Spend towards Google PPC until we have a large enough audience to REmarket to.
The cost of your 1 Percent Lists agent website is $500 . Broker/Franchise sites have additional functionality and are $800. Still the deal of a lifetime on a custom WordPress website with IDX.
Additional Website fees are:
$80/month to IDX Broker ($100 setup fee is waived)

Your local MLS fees for the data-feed (usually under $100/year)

Optional Website Maintenance: $100/month
At the above pricing, we will run up to 3 Google Ads simultaneously. We will update your Google Ads, whether that be a change in Ad Spend or changing the ad copy and destination, once per month if needed. We will also update the Facebook REmarketing one time per month if needed.
Digital Marketing
Digital Marketing is not billed until the website is fully live and functional.
Additional management fees will be incurred if the Ad Spend exceeds $2,000 per month or if additional Google Ads may be required.
Although included in our digital marketing pricing, we separately offer a WordPress Maintenance package at $100/month which includes:
Implementation of Daily/Weekly Backups

Ongoing Updates of the WordPress Infrastructure

Ongoing Updates of WordPress Plugins

Ensuring the site is up and working properly at all times.

1/2 hour of development time per month (not cumulative) which is enough time for small cosmetic updates without incurring any additional charges.
For 1 Percent Lists Franchises, upon signing up for the Google PPC and Facebook REmarketing we now include the creation of your Google My Business listing. This is a critical step in your online presence for your new brokerage. Your Google My Business listing is your local branding, reviews, updates, etc.
We also include the creation of at least 40 of the largest citations (business listings) on the internet, such as Yelp, Foursquare, Yellow-pages, etc.
*To successfully create a GMB listing, we will need to have a Google postcard delivered to the brokerage address of record.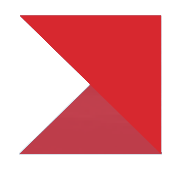 COMPREHENSIVE PHYSICAL MARKETING PLAN
If you were to divide all forms of marketing into two types then one type would be in the digital domain and the other type would be in the physical domain. 
Digital marketing is generally hired out to a technology company that is proficient at building social media retargeting campaigns, pay per click advertising, search engine optimization and other highly skilled tasks. 
Physical marketing is generally something you will do yourself and will consist of calling your sphere, putting out fliers at businesses, putting door hangers on expired/withdrawn/for sale by owner homes, calling expired/withdrawn/for sale by owners to try to get new clients, etc
We will examine which of these is more of a long term farming/branding approach, which is more immediate, which should be a daily activity and which shouldn't, and more. 
This guide will serve as a tool and suggestion as to how you should allocate your time to deal with the physical marketing required to have a successful business. (Please note there is a separate digital marketing plan available to you)
Calling For Sale by Owner, Expired, & Withdrawn - Immediate/Daily
This should be monitored every weekday and be part of your daily routine. These serve as immediate business for you and due to your value proposition should be easy to convert. These are people that had their listing fail to sell with an agent most likely charging a lot more than you (expired/withdrawn listings) or someone who is effectively giving out their cell phone number online saying "I don't want to pay 6% but I do want to sell my house."

Please be aware that these people will be called constantly by pushy 6% agents trying to get them to list or re-list their property so we have found that approaching them differently is beneficial. 
We find that simply asking a for sale by owner for example "is your home still available" followed by "if you could hire a full service agent for 1% would you like help" is a great conversation starter that is not too pushy. Imagine how you feel when a telemarketing