Slide 1
Slide 2
✓ Crystal clear branding of our value proposition
✓ Facebook ads run by Franchisor
✓ Graphics design team provided by Franchisor
✓ Custom 1 Percent Lists branding for your ideas
Slide 3
✓ Lead converting website provided for you
✓ In house Google, Youtube, and Social Media marketers
✓ Facebook Pixel Retargeting
✓ Proven Lead Funnels
Slide 4
✓ Lead generation training for your office
✓ National branding campaigns done by Franchisor
✓ All marketing materials and professional videos included
✓ Continual FREE marketing materials provided
Crystal clear branding of our value proposition
Facebook ads run by Franchisor
Graphics design team provided by Franchisor
Custom 1 Percent Lists branding for your ideas
Lead converting website provided for you
In house Google, YouTube, and Social Media marketers
Facebook Pixel Retargeting
Lead generation training to power-up your office
National branding campaigns done by Franchisor
All marketing materials and professional videos included
Continual marketing materials provided at no cost
WHAT IT'S LIKE TO WORK FOR US
"Efficiency is what makes the Discount Real Estate Brokerage model work. At 1 Percent Lists we are leading the way for other discount real estate brokers across the country."
STEP 1:
Fill out contact request
Founder & CEO phone call
STEP 2:
Establish shared goals, vision, and learn about our culture
STEP 3:
Receive Franchise Disclosure Document
STEP 4:
Begin discovery process to determine territory size
STEP 5:
Finalize sales goals and milestones for your franchise
STEP 6:
Receive and sign Franchise Purchase Agreement
STEP 7:
Create custom marketing materials, website, and begin franchise training
STEP 8:
Dominate your real estate market
The 1 Percent Lists franchise model is designed to be less expensive to buy into than other real estate franchises.  Because our value proposition is based on providing value, we insisted on creating a franchise model that had some of the lowest start up costs of any real estate franchise.
We have simplified the franchise fees to be based upon a low flat fee as opposed to a traditional six percent of total sales.  This not only simplifies the franchise payments, but lowers the overall costs of becoming a national real estate brand.
OWN A 1 PERCENT LISTS
FRANCHISE
We are now selling Franchise locations across the country; transforming the way real estate is bought and sold. Whether you are a small team looking to own a company and enjoy a better commission split or a large brokerage looking to do a lot more deals and drastically cut your unnecessary overhead, we have a franchise for you. 
Click below to become a disruptive force in your market with our innovative, low cost, high volume real estate company.   
DOMINATE

YOUR REAL ESTATE MARKET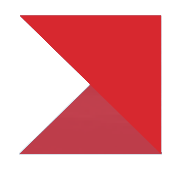 WANT TO OWN
YOUR OWN FRANCHISE?
Just fill out the form to get started.
NOTE: This website is not a franchise offering. A franchise offering can be made by us only in a state if we are first registered, filed, excluded, exempted or otherwise qualified to offer franchises in that state, and only if we provide you with an appropriate franchise disclosure document.
Follow-up or individualized responses to you that involve either effecting or attempting to effect the sale of a franchise will be made only if we are first in compliance with state registration or notice filing requirements, or are covered by an applicable state exclusion or exemption.
The following states regulate the offer and sale of franchises: California, Florida, Hawaii, Illinois, Indiana, Kentucky, Maryland, Michigan, Minnesota, Nebraska, New York, North Dakota, Rhode Island, South Dakota, Texas, Utah, Virginia, Washington and Wisconsin. If you reside, plan to operate or will communicate about the franchise in one of these states, you may have certain rights under applicable franchise laws or regulations.
1 Percent Lists is currently selling real estate franchises nation-wide with the exception of the following states: CA, VA, MD, HI, IL, KY, MN, NY, ND.