Real Estate Brokerage Models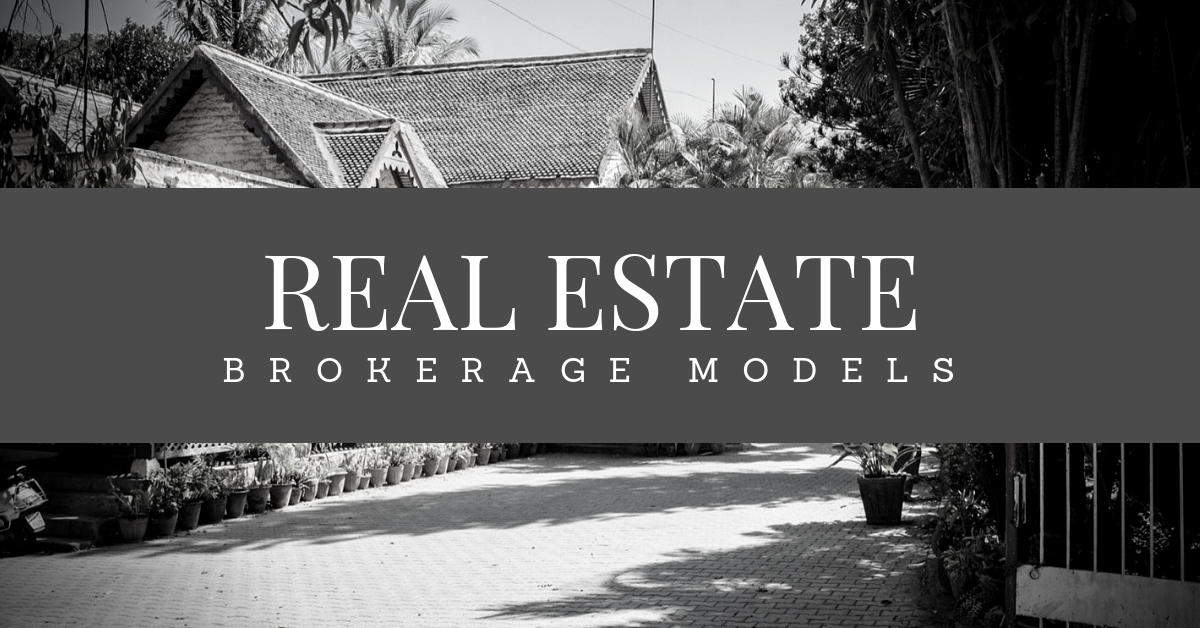 If you haven't sold a house in a few years you might be shocked to realize how much choice you have when it comes to hiring a professional. You can pay anywhere from 2% to 7% total commission to sell your property but what does each one of those figures actually buy you?
What level of service do you get for 2%?
What level of service do you get for 3%?
What level of service do you get for 6%?
What level do you get for 7%?
More importantly, how much of those services do you actually need?!?
Sifting Through Real Estate Brokerage Models
From limited listing services to big box brokerages let's dissect them all and discuss the pros and cons. Throw everything you thought you knew about real estate in the trash and let's answer some very important questions.
Big Box Real Estate Brokers

First, let's discuss the old big box brokerages. You would recognize these big national brands no matter where you live and they have had a stranglehold on the market for quite some time.
These may be franchises of national brands or independant brokerages.
They have expansive offices at major intersections with a huge office staff to support them, but with all that comes a huge cost for their broker. In order for the broker to afford these things you are hit with 6 and 7% commissions.
With the advent of companies like Amazon that exist more "in the cloud" questions are starting to arise regarding all of the bloated cost that this style of brokerage has to carry. You have to ask yourself how many of these costs are beneficial to you as a client?
Do I need to hire the company that can give me the best print marketing because only 1% of all homes sell through print marketing.
Do I have to pay for my agent to do open houses because maybe I don't want random people going through my house and statistically they aren't very effective anymore?
You can often opt out of these services but you can't opt out of the cost due to brokerage policies requiring their agents to charge at least a certain fee.
Limited Service Brokerage Models
At the other end of the spectrum is the Do It Yourself approach to selling a house. These companies basically charge a fee somewhere between a few hundred and over a thousand dollars to put you on the multiple listing system (or MLS) that Realtors use. Companies like these are called "limited listing services" because that's exactly what they do.
They provide you with a very limited service but your property gets listed in the local MLS. The great thing about these companies is they are extremely cost effective on the listing side and can save you a lot of money compared to an agent charging you 3 to 3.5% as a listing fee.
The bad thing about these companies is EVERYTHING else is your job. Getting all the paperwork done properly is your job. If an agent wants to see your house it's your job to open it.
It's your job to handle:
Pricing
Marketing
Negotiations
Inspections
Appraisals
Contracts
...and all other aspects of the transaction that an agent would typically handle for you.
The other thing to consider is you are still paying a buyer's agent and many agents are reluctant to deal with these For Sale By Owner type of situations out of a fear of complications that can arise.
Buyer's agents wind up in a bad situation because their fiduciary responsibility is to their client and yet they are dealing with a seller who doesn't know how to navigate the transaction so they are stuck assisting both parties.
In short, it can get complicated for a buyer's agent quick so they have a tendency to avoid these situations if possible which means less activity for your home. Before you go down this route you need to ask yourself two questions.
First, is it possible for you to deal with all the responsibilities that you go it alone?
Second, are you OK with it potentially taking longer to sell your home due to agents being less prone to show it?
Sometimes the effort to maximize savings will mean more days on the market which can actually cost you more money with house payments and utilities.
Full Service Discount Real Estate Brokers
The newest and most disruptive real estate brokerage model is full service "discount" real estate brokerages.
The idea behind these brokerages is to leverage technology, social media, and the internet to accomplish as much or more than traditional big box brokerages but at a drastically reduced fee often 3 to 3.5% total commission for both listing and buying agent.
To provide an easy analogy these companies exist in the same vein as an Amazon where the Big Box Brokerages are more like a Macy's. Instead of having huge offices on major roadways they have no office or small offices to cut costs.
Discount real estate brokerages avoid unnecessary costs and huge staff expenses and pass those savings on to their clients. Discount real estate companies are more approachable by agents because they aren't dealing directly with the seller.
These companies exist in an ever evolving space between a For Sale By Owner and a Big Box Brokerage so there will often be some variables to what they offer.
Some of these new brokerages might still do an open house, broker tour, or news paper marketing on request though many will be quick to point out these high cost, low reward marketing strategies aren't that useful anymore.
The downside to a company The most important question to ask these companies is how can they achieve more with less? Ask probing questions as to what exactly they offer and what levels of success have they had.
Look at their past sales. Cheaper is only better if it provides a value meaning they can actually get the job done with a great result at a lower price.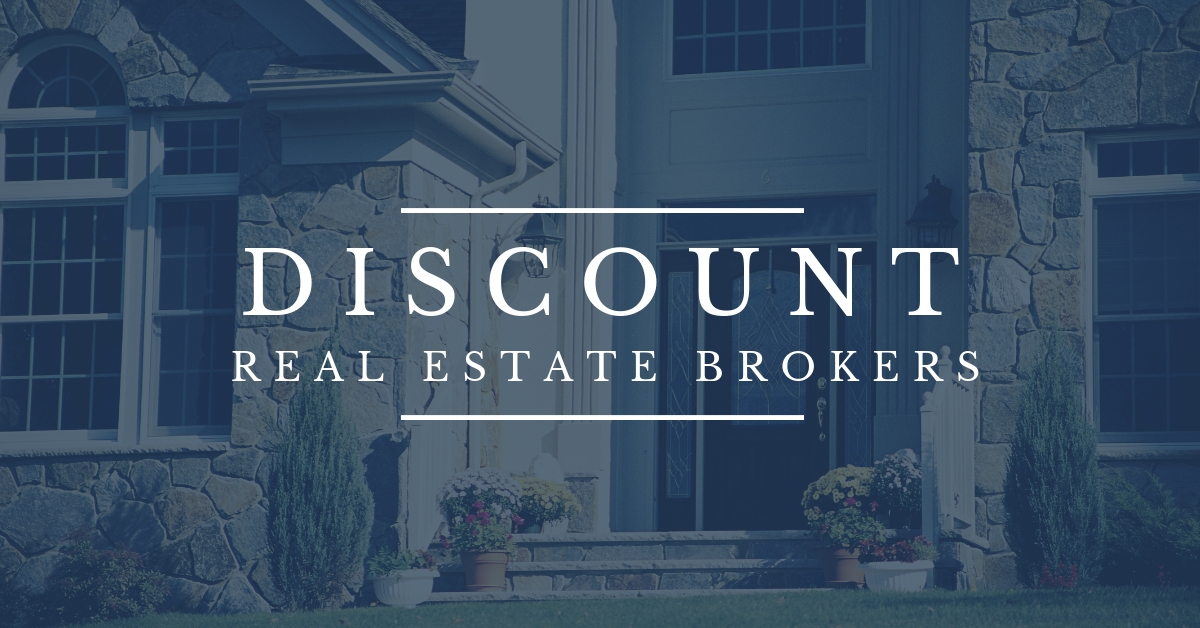 How Real Estate Brokerage Models Affect Your Home Sale
Did you know there are different types of real estate brokerages in the market? What are the differences between traditional brokerages, limited service brokerages, and discount real estate brokerages?
In short, we do what works. In 2014 according to the National Association of Realtors 92% of people shopping for homes did so online and that number continues to rise. Also according to the National Association of Realtors only 9% of people found the home they eventually purchased through an open house and undoubtedly almost all of those people were also shopping online for homes.
Web traffic for Real Estate digital marketing has exploded in the past few years and foot traffic continues to decline across all types of commerce not just real estate.
Just think about all of the time you spend shopping on your phone, computer, or ipad compared to the amount of time you spend driving to and walking around a store. Drive through neighborhoods and notice how many packages everyone has on their door that is shipped directly to them.
There is not a major corporation in america that would agree to spending triple their advertising budget in order to reach 9% more people. Why would you?
When home buyers go online they will see your home with professional retouched photos on ALL the major websites looking as good as it possibly can. So many agents today don't do professional photos because they cost money despite the fact that homes with professional photos are viewed online 118% more often, sell 50% faster, and 39% closer to the asking price.
Watch our short video for a quick explanation of how each real estate business model works and which one fits your needs best.