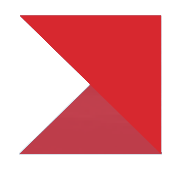 ZACHARY HOMES FOR SALE
Search All Homes For Sale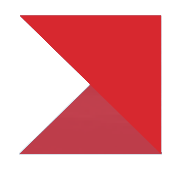 NEWEST LISTINGS IN ZACHARY
Save Thousands
Listing Your Home With 1% Lists
1 Percent Lists lets you save thousands of dollars selling your home by eliminating the older marketing strategies and implementing cutting edge marketing for real estate which are less effective and maximizing modern marketing strategies all without losing the benefit of having an ACTIVE REALTOR in your corner.
$4 MILLION+
Saved to date for our clients
ZACHARY
NEIGHBORHOODS & SUBDIVISIONS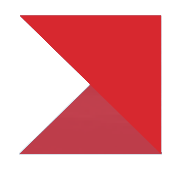 ABOUT ZACHARY
Zachary Real Estate
Zachary is a relatively small city in the northern part of East Baton Rouge Parish, with a population of just under 15,000 individuals. The majority of Zachary's population lives in four main areas, Port Hickory/Port Hudson,  Mchugh, Pride/Baywood and City Center.
Zachary is located on the Mississippi River just north of Baton Rouge, Louisiana creating a job market for blue-collar workers at the ports and plants along the river. Zachary also has a large number of residences in white collar jobs as well.
Zachary's available real estate is made up of a high portion of newer constructions, indicating the areas recent boom in popularity. The boom in popularity among more highly educated individuals has led to the median household income of Zachary to be just under $80,000 a year. The popularity of with higher educated individuals as reflected in the statistic that 38% of the adult population has a bachelor's degree or above.
Zachary's home value is some of the highest available in Louisiana with the median value of just under $240,000. Single-family homes make up the majority of available residences making up over 75% of homes.
The most common size is a bit larger than the homes for sale inBaton Rouge, having 3-4 bedrooms instead of 2-3 bedrooms. Unlike Baton Rouge where renters and owners are virtually equal Zachary has more owner-occupied property available making up a little under 72% of available homes.
Popular Zachary Neighborhoods
Americana
Atkins Rome Josephine
Aubin
Aucion Ivy
Audubon Lakes
Ayer Pearl Hunt
Beau Bois Place
Beaver Creek on the Plains
Blackwater Estates
Brookstown
Bynum Place
Cage Place
Catherine Lillie Simmie
Causey Estate
Chaney Walker
Copper Mill Golf Community
Country Estate Acres
Country Plaza
Crawford Jessie
Crawford Leona
Crochet Lavoide
Cypress Park
Deer Haven
Dupree Glenn
East Acres
East Hills
East Meadow
Egan
Elizabeth Place
Fennwood
Fennwood Links
Fleming Elliot
Handy Hill
Harrell's Place
Higgins Nelson Place
High Plains Crossing
Hillside Farms
Hopkins Heights
Humble Prentiss
Hunt Sam Place
Hunter's Point
Jackson Heights
Jacock Acres
Johnson Julius Estate
Kirkwood
Lake Pointe
Lake Pointe Courtyard Homes
Leet Lawrence
Leland College
Lipscomb Peggy Peairs
Live Oak Trace
Long Lillie Kent
Marita Terrace
Marshall Bond
Matthew Rivers
Mchugh Sarah
Meadow Glean
Mills Pointe
Millwood Creek
Mitchell Ina
Montagnino
Montegudo Place
Morgan Alley
Myrtle Court
Myrtle Hill
New Port Hudson
Noble Jerry
Noble Wilburn
North Merrydale
North Zachary Farms West
Northwest End
Northwestern Place
Norwood Sybil Chaney
Oak Grove Estates
Oak Park
Oak Shadows
Old East Place
Old Jefferson Crossing
Old Settlement Place
Old Springfield Plantation
Parkland
Parkwood Terrace
Pecan Haven Estates
Pin Oak Lakes
Piper Toliver
Plains Crossing
Plantation Way
Pleasant Park
Polite
Prophete Bernice
Rankin Lawrence
Raven wood
Rogillio Estate
Rosewood Plantation
Sandiford
Sandy Creek
Sherbourne
Singing Hills
Smithfield
Square Lawrence Mary Estate
Stockwell
Sunnyside Estates
Tate Johnny
The Cottages at Blue Heron
The Reserve at Cedar Lodge
Tucker Ella Berta
University Terrace
Ventura Place
Wallace Easley
Washington Mable
Watson Farms
Waywood Village
West End
Westbrook Alice
White Green
Windsor Place
Windwood
Woodview
Zachary Center
Zachary Estate
Zachary Heights
Zachary Hill Estates
Zachary Road Acres
Zachary Terrace