Life In Mandeville, Louisiana
Posted by Grant Clayton on Wednesday, October 17, 2018 at 2:31 PM
By Grant Clayton / October 17, 2018
Comment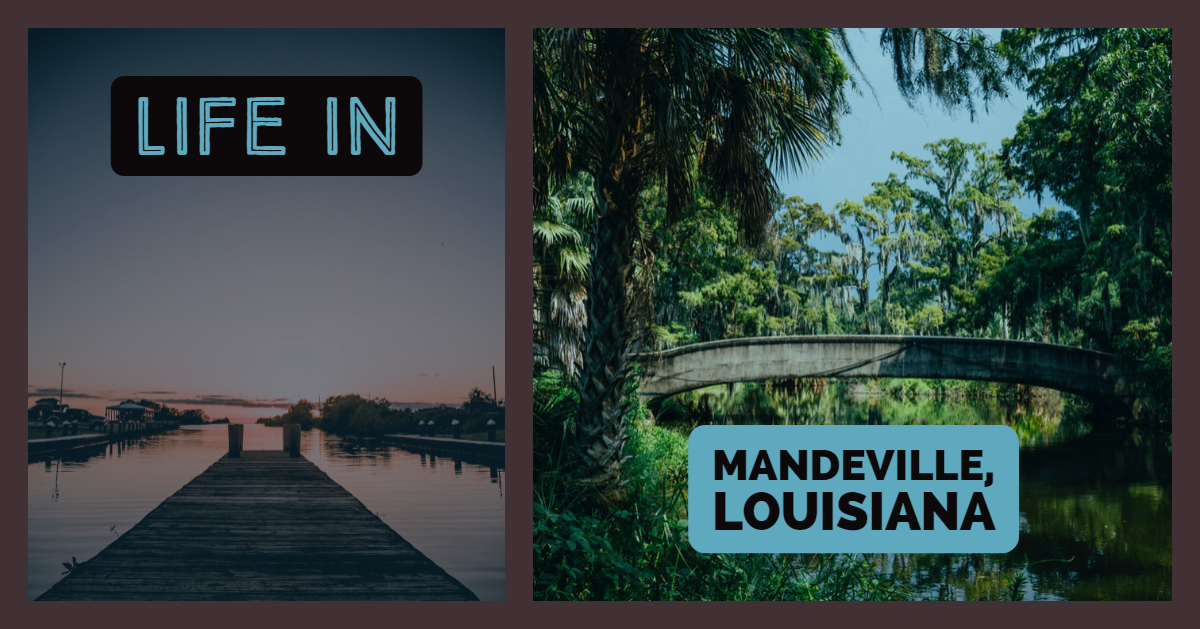 What To Expect In A Mandeville Lifestyle
Founded in 1834 and incorporated as a city in 1840, Mandeville is recognized as the oldest inhabited locale in St. Tammany Parish. Listed in 2004, 2005, 2007, 2008, and 2009 as one of the Relocate America's Top 100 Places to Live, this small town has plenty to offer anyone planning to buy a home here.
Checking with a local Realtor is the best source of finding exactly the right home. The same is true if you wish to sell a home.
Early History
Nestled along the north shore of Lake Pontchartrain, Mandeville was looked upon as a playground for the well-to-do of New Orleans. A steamer made the daily run between here and New Orleans, ferrying those wishing to get away from the heat, dust, and noise of the big city to an area of peace and tranquility.
Many chose to build vacation homes here, spending weekends, holidays, and summers near the cool waters of the lake. The middle-class soon followed their wealthier neighbors and the town began to grow and thrive. Long known for its jazz, New Orleanians brought the music with them when they crossed the lake; several pavilions and dance halls were built to accommodate the bands and jazz artists who came to play.
Two of those early jazz halls still stand today - Ruby's Roadhouse, and the Dew Drop Jazz and Social Club. The latter is listed on the National Register of Historic Places.
Lifestyle
When the Lake Ponchartrain Causeway bridge first opened to traffic in 1956, many chose to flee the city and permanently settle in what is now known as a suburb of New Orleans.
The 24-mile-long commute was an easy trade-off to be able to live in this peaceful lakefront suburban area where the lifestyle was much more relaxed and laid-back.
Living on the lake, one would naturally assume the lifestyle trends more to outdoor activities and that assumption would be correct. Sandy beaches for lazing and swimming, a marina for boaters, and nature trails through the bird sanctuary are all close at hand, as well as the 31-mile-long Tammany Trail for cyclists.
A walking path meanders along the lakefront, shaded by massive moss-draped oaks, with benches scattered along the way to sit and enjoy the scenery.
The population of slightly more than twelve thousand manages to maintain its small-town feel while offering many big city amenities - excellent schools, healthcare, numerous churches, festivals of many descriptions, and restaurants that serve up both local and international cuisine.
Real Estate
A slight dip in real estate pricing was recorded recently, but the market is strong and has been mainly steady over the past several years. With cottages, condos, apartments, and single-family home for sale to choose from, Mandeville has something to suit every taste and need.
Large lots, gated communities, and strict environmental building codes help maintain the ambience of the area. Cottages, of course, are less, while the larger comfortable lake-front homes are priced more at the top end.
Buyers can expect a median price range around $325,000, while renters can expect an average rental rate of $1,000.
Speak with your local real estate agent for the best source of information about buying and selling a home in Mandeville